Gillman Tapped as UCI's Interim Chancellor
Friday, January 31, 2014
Share this article: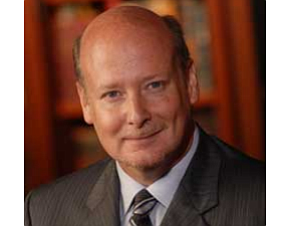 University of California President Janet Napolitano has picked University of California Irvine Provost and Executive Vice Chancellor Howard Gillman to serve as interim chancellor.
The selection requires the approval of UC's Board of Regents. It follows the resignation of UC Irvine Chancellor Michael Drake, who has agreed to become the next president of Ohio State University.
"I am grateful to Chancellor Drake for his more than 30 years of service to the University of California, as a faculty member, a health administrator and, finally, as UC Irvine's fifth Chancellor," Napolitano said in a news release. "He has been champion of academic excellence and diversity, steadfastly leading a dynamic campus through challenging times and abundant triumphs… I personally will miss his wise counsel and camaraderie."
Drake, 63, became UC Irvine's chancellor in 2005. The campus has added more than 5 million square feet of new space, including the 500,000-square-foot UCI Douglas Hospital and the 275,000-square-foot Student Center during his tenure. He also oversaw establishment of UCI's School of Law in 2009 along with School of Education in 2012.
Drake is expected to start his new position June 30.
Napolitano said she "intends to convene a committee to conduct a national search to find a new chancellor for this remarkable campus, which deserves and demands the best leadership possible," a process that will likely take between six and nine months.