Search for UCI Chancellor Expected to Take 6 to 9 Months
Thursday, January 30, 2014
Share this article: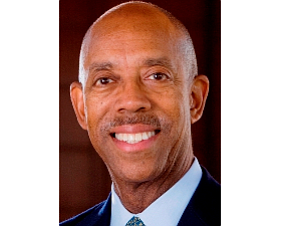 The process of choosing a successor to University of California Irvine Chancellor Michael Drake will likely take between six and nine months.
Drake is expected to be named the next president of the Ohio State University later today.
University of California President Janet Napolitano will appoint an advisory committee to help in the national search. The committee will be comprised of five of the system's regents, five faculty members—including at least one from a UC school other than UC Irvine—and representatives of staff, students, alumni and Campus Foundation. An outside executive search firm will be contracted to aid the process.
Finalists will be presented to Napolitano for consideration and a recommended nominee submitted to the Board of Regents for approval.
Drake, 63, became UC Irvine's fifth chancellor in 2005. Under his leadership the campus has added more than 5 million square feet of new space, including the 500,000-square-foot UC Irvine Douglas Hospital and the 275,000-square-foot Student Center. He also oversaw establishment of UCI's School of Law in 2009 along with School of Education in 2012.
Drake is expected to start his new position in June.
"UC Irvine made major advances under Michael Drake's leadership," said Michael Gottfredson, who was Drake's top assistant as provost and executive vice chancellor before leaving for the president's post at the University of Oregon in 2012. "He is an outstanding academic leader and will surely bring terrific achievements to the Ohio State University."
Howard Gillman joined UCI from the University of Southern California to fill Gottfredson's posts. He had been dean of USC's Dornsife College of Letters, Arts & Sciences.
UCI officials did not comment on who will step in to replace Drake until a new chancellor is found.