ProFun Management Links With New Delhi Firm
Thursday, January 30, 2014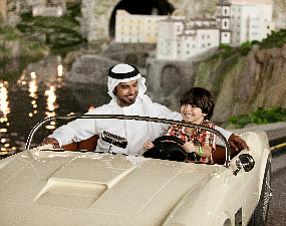 Tustin-based ProFun Management Group Inc. said it has partnered with a New Delhi financial services firm interested in theme parks or other entertainment projects in India.
ProFun offers planning and management services to developers of theme parks and other attractions, including the Badaling location of the Great Wall of China and Ferrari World Abu Dhabi. It shares offices and executives with consultant Management Resources.
ProFun and Morris St. Advisors in New Delhi hope to capitalize on India's growing base of households with increasing disposable income.
"Obviously, we believe there is great potential for the development of new entertainment attractions in India," ProFun Chief Executive Dave Schmitt said in a statement. "By entering the Indian market, we are strengthening our position in the emerging Asian markets, which are a focal point of our international growth strategy."