Pimco Names More Deputies for Gross
Wednesday, January 29, 2014
Share this article: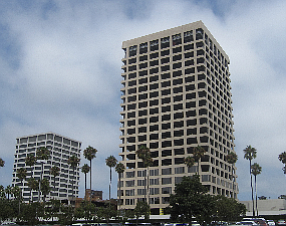 Pacific Investment Management Co. has named four new deputy chief investment officers in its latest round of appointments following last week's announcement that Chief Executive and Co-Chief Investment Officer Mohamed El-Erian plans to step down in March.
El-Erian has shared chief investment officer duties with Bill Gross, who cofounded Pimco in 1971. Gross now serves as the sole chief investment officer overseeing the nearly $2 trillion in assets under management.
The firm named Douglas Hodge as its new chief executive last week, when it announced El-Erian's pending departure. It also promoted managing directors Dan Ivascyn and Andrew Balls to deputy chief investment officers.
Three of the four managing directors promoted this week are based in Pimco's Newport Beach headquarters: Mark Kiesel, global head of corporate bond portfolio management group; Scott Mather, head of global portfolio management; and Mihir Worah, head of real return portfolio management team.
The fourth, Virginie Maisonneuve, is a managing director in Pimco's London office and serves as global head of equities. It's unclear whether she will remain in London.
Pimco also hired Sudi Mariappa as a managing director and generalist portfolio manager in OC. Mariappa is returning to Pimco after spending a couple of years co-managing GLG, part of London-based hedge fund management firm Man Group.
Pimco also announced a couple of departures: Equities portfolio manager Charles Lahr and portfolio manager Marc Seidner will leave the company.