Delphi Display Launches Outdoor Menu Product
Tuesday, January 28, 2014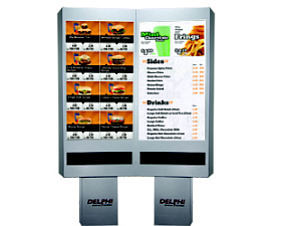 Costa Mesa-based Delphi Display Systems Inc. added a new outdoor digital menu system to its roster of products.
Delphi makes digital signs and software used by fast-food restaurants, and also has customers in the hospitality, fuel distribution and healthcare industries. The Business Journal estimates the company has annual sales between $25 million and $30 million.
The outdoor menu system for fast-food restaurant operators runs on Delphi's Engage software and can be used in conjunction with its indoor digital menus.
The menu system will be on display next month at the Digital Signage Expo in Las Vegas.