JWA December Traffic Rises 7%
Friday, January 24, 2014
Share this article: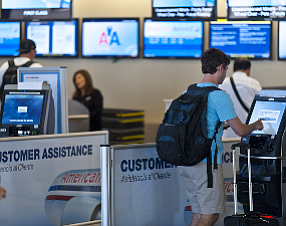 Overall December passenger traffic at John Wayne Airport grew 7.3% from the year-ago period to 789,342.
The airport's top airline by passengers served was Southwest Airlines and its subsidiary AirTran Airways, serving a combined 332,333.
United Airlines was the next busiest with 138,524 passengers served followed by American Airlines with 90,754.
International traffic, which includes some service to Mexico and Canada, was up 3.1% to 34,262.
Meantime, air cargo fell 1.9% to 1.46 tons.