VC Funding Up for 2013 Despite Q4 Dropoff
Wednesday, January 22, 2014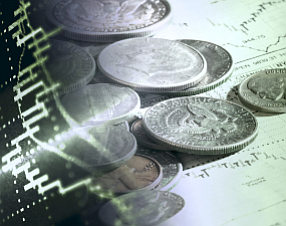 Venture capital funding for Orange County-based businesses rose 13% in 2013 despite a steep dropoff in the fourth quarter.
Local companies attracted $679.4 million last year overall, up from the year-ago total of $598.7 million, according to data from Dow Jones VentureSource.
Last year's increase followed the outsized effect on the 2012 total by the capital-raising efforts of Fisker Automotive Inc. in Anaheim. The struggling automaker raised more than $100 million in 2012 after getting $700 million or so from investors in 2011.
The number of VC deals in Orange County last year came to 44, versus 45 a year prior.
Healthcare businesses accounted for 36% of the overall investment amount last year, the largest proportion of the total. Business and financial services firms drew about 32% of the total.
Nationwide, the number of deals fell by about 5% to 3,480. The dollar amount invested inched up by 2% to $31.42 billion.
Local VC funding fell about 35% in the fourth quarter to $161.2 million.
The quarterly total was spread across eight deals, versus 13 in the year-ago quarter.
The largest deal in the final quarter of 2013 was a $74.29 million round for Oculus VR Inc., an Irvine-based developer of virtual reality headsets, which primarily are used by video gamers. The money came from a group of investors, led by Andreessen Horowitz in Menlo Park.
Other recipients of venture money during the period included Aliso Viejo-based eye device maker AqueSys Inc., which raised $43.6 million late last year. Investors included Washington, D.C.-based Carlyle Group and Longitude Capital, which has offices in Menlo Park and Greenwich, Conn.
Newport Beach-based United Capital Financial Partners Inc. raised $38 million from Palo Alto-based Sageview Capital LP and other investors.