Santa Ana Golf Retailer in Florida Deal
Wednesday, January 22, 2014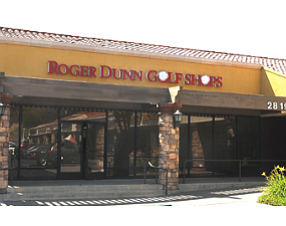 Santa Ana-based Worldwide Golf Enterprises Inc. has acquired Edwin Watts Golf Shops LLC, a retailer in Ft. Walton Beach that filed for bankruptcy late last year.
Worldwide Golf bills itself as one of the largest discount golf-equipment retailers in the U.S. It operates through a handful of business lines, including Roger Dunn Golf Shops, Golf Mart and Van's Golf Shops.
The Edwin Watts deal was reportedly priced at $40 million. The winning bid came from a joint venture between GWNE Inc., an affiliate of Worldwide Golf, and Hilco Merchant Resources LLC, a Chicago-based financial services firm.
Edwin Watts had been owned by Boca Raton, Fla.-based private equity firm Sun Capital Partners Inc. since 2007. It had about 90 stores throughout the Southeast region at it peak but saw its total fall during the recession and after its bankruptcy filing.
The latest acquisition will add about 50 stores spread throughout the southeastern U.S., Texas and Utah to Worldwide Golf's operations, for a total of 85 or so.
"This acquisition will … give Worldwide Golf a national presence in the very competitive golf retail landscape," said Al Morris, president of Worldwide Golf.
Privately held Worldwide Golf does not release financial detail.