Pimco Outlines Executive Changes in Wake of El-Erian Resignation
Wednesday, January 22, 2014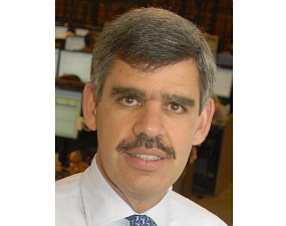 Newport Beach-based Pacific Investment Management Co. announced a roster of new appointments in portfolio management and business leadership positions in the wake of word that Mohamed El-Erian will step down as chief executive and co-chief investment officer.
El-Erian's resignation will be effective mid-March, and current Chief Operating Officer Douglas Hodge has been named the new CEO.
Pimco cofounder Bill Gross will serve as chief investment officer, a title he previously had shared with El-Erian.
Other executives getting new duties and titles include Jay Jacobs, head of global talent management based in the Newport Beach office, who has been promoted to president.
Craig Dawson—currently based in Munich as head of the firm's operations in Germany, Austria, Switzerland and Italy—will relocate to the Orange County office as new head of strategic business management.
Pimco also named two new deputy chief investment officers: Andrew Balls, a managing director based in London; and Daniel Ivascyn, a managing director in the Orange County office and head of mortgage credit portfolio management.
Pimco is the largest bond-fund manager in the world, with nearly $2 trillion in assets under management. It's part of Allianz SE, a global financial services firm in Munich, Germany, which acquired Pimco in 2000.
El-Erian is expected to continue as a member of the Allianz International Executive Committee.