Windjammer Exits Drink Dispenser Company
Tuesday, January 21, 2014
Share this article: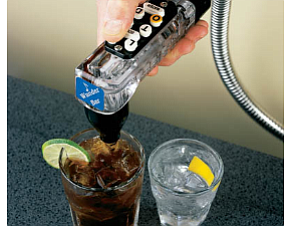 Newport Beach-based private equity investor Windjammer Capital Investors has sold its stake in Automatic Bar Controls Inc. to Middleby Corp. on undisclosed terms.
Vacaville-based Automatic Bar Controls, also known as Wunder-Bar, is a manufacturer of drink and condiment dispensing systems that are used in restaurants, convenience stores and other foodservice operations. The company has annual revenue of about $30 million.
Windjammer and Automatic Bar Controls management acquired the company in 2005.
Elgin, Ill.-based Middleby Corp. operates through its Middleby Marshall Inc. subsidiary and other units. It makes cooking and warming equipment used in commercial restaurants and kitchens, as well as in food processing operations.
Publicly traded Middleby has a market value of about $4.9 billion. It had $104 million in profit on $1.1 billion in revenue for the first nine months of 2013.
Windjammer typically makes controlling or minority investments in companies that have pre-tax earnings of between $10 million and $50 million. The firm is currently investing out of its fourth fund, which has about $726 million in committed capital.