El-Erian to Leave Pimco
Tuesday, January 21, 2014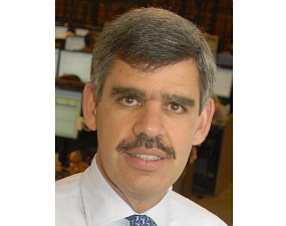 Mohamed El-Erian is stepping down from his chief executive and co-chief investment officer roles at Pacific Investment Management Co.
El-Erian's resignation will be effective mid-March, and current Chief Operating Officer Douglas Hodge has been named the new CEO, according to the firm.
Pimco cofounder Bill Gross will serve as chief investment officer.
Newport Beach-based Pimco is the largest bond-fund manager in the world, with nearly $2 trillion in assets under management. It's part of Allianz SE, a global financial services firm in Munich, Germany, which acquired Pimco in 2000.
El-Erian is expected to continue as a member of the Allianz International Executive Committee, the firm said.