Suzuki Taps Longtime Exec as President
Friday, January 17, 2014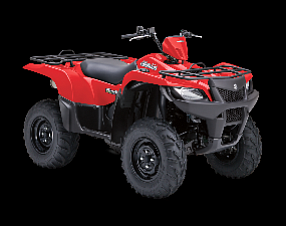 Brea-based Suzuki Motor of America Inc. named Takeshi Hayasaki president.
Hayasaki replaces Toru Muraki, who was named president of the newly formed company in the summer.
Suzuki Motor is part of Japan-based Suzuki Motor Corp. It was established to operate the company's motorcycle and ATV business after the now-defunct American Suzuki Motor Corp. filed for Chapter 11 bankruptcy in 2012.
"Suzuki Motor of America Inc. is well-positioned right now for growth," Hayasaki said in a statement, "with a new company focused on the recreational powersports industry and exciting new models for 2014. I'm eager to work with Suzuki staff and dealers to continue this growth and brand momentum."
Hayasaki's appointment, which was effective late last year, also came with the announcement that Takao Kudo was named executive vice president.
Kudo will oversee a newly created After Sales Operations division.