BJ's Slides on Q4 Update
Friday, January 17, 2014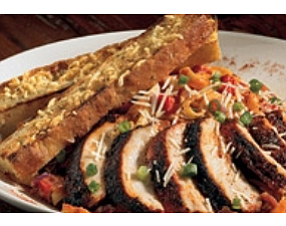 Restaurant operators weren't immune to the lackluster activity that befell many retailers during the holiday selling season, with Huntington Beach-based BJ's Restaurants Inc. the latest local company to report a slowdown in guest traffic at the end of the year.
Investors sent the company's shares down about 5% in afternoon trading Friday to a market value of $818.02 million, a day after the restaurant operator released preliminary fourth-quarter results and a disappointing earnings projection for the same period.
BJ's owns a chain of 146 restaurants, mostly in California, along with Florida, Arizona and Colorado among other states.
The company said it expects income between $1.4 million to $2.02 million, missing analysts' $4.43 million estimate.
BJ's said its fourth-quarter revenue rose 8% from the year-ago period, based on preliminary results, to $184.8 million.
Same-store sales fell 2.7%, which the company attributed to a decline in traffic and average guest spend. That compares to 3% growth in comparable sales for the year-ago period.
"As already noted by many restaurant peers and retailers across a broad range of consumer businesses, the 2013 holiday selling season fell short of many expectations and forecasts," Chief Executive Greg Trojan said in a statement. "While BJ's sales were within our expectations during the first part of the quarter, we experienced a significant softening in comparable restaurant sales beginning in the middle of November and continuing through the end of the year."
BJ's plans to roll out new menus with 15 additional items in March.
The company is expected to report its fourth-quarter and full-year results Feb. 19.