Waterfront Beach, Island Hotels Announce GMs
Tuesday, January 14, 2014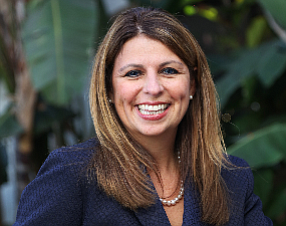 The Waterfront Beach Resort named Paulette Fischer general manager of the 290-room hotel.
Fischer has been with the Huntington Beach property since its opening in 1990 and has worked in every department, ranging from the front desk to food and beverage.
She succeeds J.D. Shafer, who was named general manager of Hotel Irvine last year.
In Newport Beach, the Island Hotel officially announced the appointment of Dieter Hissin to general manager.
Hissin joined the 295-room property from the Balboa Bay Resort, where he was general manager.
He succeeds Donald Stamets who left to be managing director of Omni Hotels' Amelia Island Plantation Resort in Florida.
Hissin joins the property as it's set to see a new restaurant, lounge and outdoor space open this year.