Tilly's Chief: Holiday Sales 'In Line' With Forecast
Tuesday, January 14, 2014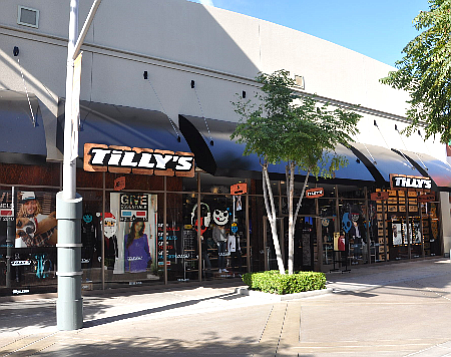 Irvine action-sports retailer Tilly's Inc. fared better than some of its peers during the rugged holiday selling period and said its fourth-quarter results will be in line with previously announced guidance.
"We anticipated the challenging retail environment in the fourth quarter due to a variety of factors and managed our business accordingly," Tilly's Chief Executive Daniel Griesemer said in a statement released Monday after market close. "As a result, we achieved sales in line with our expectations and maintained healthy product margins during the holiday period. I am proud of how our team continues to execute in this environment, including, effectively managing our inventory to exit the holiday period as planned."
The company said late last year that it expects January quarter earnings in the range of $4.2 million to $6 million.
Comparable sales for the quarter are expected to be down in the mid- to high single digits.
Tilly's operates a chain of 195 stores.
The company's shares were up about 7% in afternoon trading Tuesday to a market value of $319.35 million.