Local Corp. Names Board Chairman
Tuesday, January 14, 2014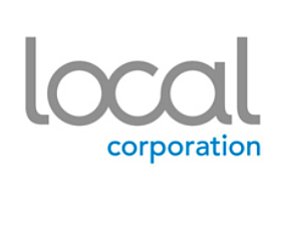 Irvine-based Local Corp., an online advertising technology company, chose Fred Thiel to be its new board of directors chairman.
Thiel replaces Heath Clarke, former chief executive and chairman, who left Monday citing personal reasons.
The company, which Clarke founded in 1999, specializes in connecting brick-and-mortar businesses with online shoppers via its digital marketing products.
"Local Corporation is in strong hands and I am confident in its future," Clarke said in a news release. "I would like to thank the board, our employees and our business partners for building Local Corporation into a leading local search company, and I remain excited about the many prospects for the company in the rapidly emerging mobile local advertising sector."
Thiel, 53, has served on Local Corp.'s board of directors since January 2013. He was previously managing partner of the Software IT Group at Triton Pacific Capital Partners, a private equity firm in Los Angeles.
Recent divestments have helped Local Corp. narrow its losses from $3.8 million in the third quarter of 2012 to the $1.7 million recorded for the same period in 2013.