Fluidmaster Buys Slovenia Company
Friday, January 10, 2014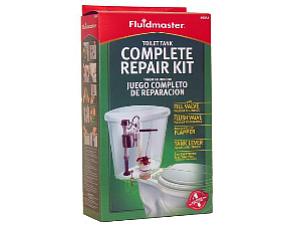 San Juan Capistrano-based toilet-parts maker Fluidmaster Inc. has acquired Kolektor Liv in Postojna, Slovenia.
Terms were not disclosed.
Kolektor Liv develops and markets sanitary products, including toilet seats, cisterns and valves.
It's a unit of Idrija, Slovenia-based Kolektor Group, a global company that serves the automotive, construction and energy industries through its various subsidiaries. The group had a 2012 revenue of roughly $600 million, with European sales accounting for about 78% and the rest split between the Americas and Asia.
Family-owned Fluidmaster, which is known as the "largest-selling brand of toilet repair products in the world," does not disclose revenue figures. It has about 1,200 workers globally, with about 135 in Orange County. It operates manufacturing facilities in Monterrey, Mexico, in the U.K. and Asia.
Fluidmaster said no changes are expected for its and Kolektor Liv's employees after the acquisition.
Fluidmaster President Todd Talbot said in a statement the acquisition will bring Fluidmaster a "base for expanding our European operations."