Broadcom Unveils New Products, Apple Tie-Up at CES
Wednesday, January 8, 2014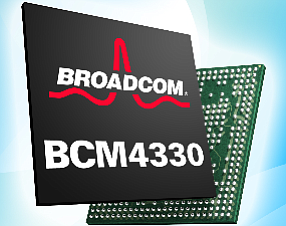 Irvine-based chipmaker Broadcom Corp. introduced a slew of new innovations at the International Consumer Electronics Show, which officially kicked off Tuesday in Las Vegas.
The company is showcasing an audio application that delivers music directly to speakers from any device connected to a Wi-Fi network, without the use of a docking station or cable.
The technology supports Apple AirPlay's media streaming from any iOS devices, strengthening its long ties with the Cupertino-based company.
Broadcom's other announcements on products aimed at the increasingly connected lifestyles of consumers in the home and at work include a 5G combo Wi-Fi chip for digital TVs that delivers three times the bandwidth of current offerings for seamless streaming.
The company also unveiled a similar chip geared for routers, gateways and set-top boxes that frees up processing for applications such as HD video streaming.
Broadcom also debuted a chipset—or chips and related software—that enables cable operators to deliver a wider range of channels to subscribers; and a related chipset that powers satellite feeds from multiple areas of the home without adding cables and other installation costs.
Broadcom is Orange County's largest chipmaker, with 2,500 local employees and annual sales eclipsing $8 billion.