Del Taco Puts Turkey Tacos on Menu
Tuesday, January 7, 2014
Share this article: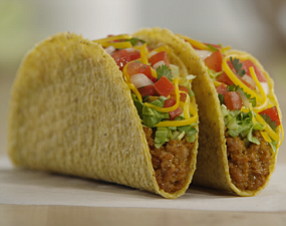 Lake Forest-based Del Taco LLC is now offering its customers turkey tacos amid greater demand for more health-conscious fare.
The Mexican-inspired fast food chain said its ground turkey has 33% less fat than its beef tacos and totals 150 calories. They sell for $1.29.
The company, which operates a chain of 547 restaurants in 18 states, said it sees its newest product offering as a continuation of its "UnFreshing Believable" ad campaign launched last year with a focus on quality, value-priced menu items.