FDA Gives Peregrine Drug Fast Track Status
Monday, January 6, 2014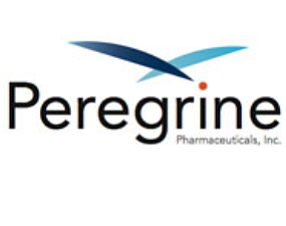 Shares of Tustin-based drug developer Peregrine Pharmaceuticals Inc. soared in afternoon trading Monday on word that it received fast-track status from the Food and Drug Administration for its lead product candidate.
The company said Monday that it received the designation for its lung cancer candidate bavituximab, which recently began a phase-three clinical trial.
Shares were up about 21% to a market value of $280.57 million.
Fast-track status helps expedite reviews on drugs used for the treatment of serious or life-threatening conditions with the opportunity for more meetings with the FDA and the possibility of priority on reviews for a new drug application.