Automakers See Mixed December
Monday, January 6, 2014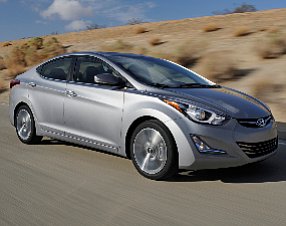 Automakers here were split on their sales performance in December even as most notched gains for the year.
Costa Mesa-based Hyundai Motor America Inc.'s December sales rose 6% from a year earlier to 63,005 vehicles.
Hyundai ended 2013 with total sales of 720,783 vehicles, up 2.5% for its best year ever. It was the third straight record year under former Chief Executive John Krafcik, who stepped down last month.
Irvine-based Kia Motors America Inc. sold 33,631 vehicles in December, down 14% from the year-ago period. Kia sales for 2013 totaled 535,179, down 4%.
Cypress-based Mitsubishi Motors North America notched the largest percentage gain for the month of the local automakers. Mitsubishi's December sales were up 56.2% to 6,423, driven by sales of the Outlander Sports. Its sales for the year rose 7.7% to 54,451.
Irvine-based Mazda North American Operations reported a 15.7% fall in December sales to 22,964. Sales for the year were still up by 2.5% to 283,947 vehicles.
U.S. sales were roughly flat at about 1.36 million vehicles sold in December, according to Woodcliff Lake, N.J.-based Autodata Corp.'s online industry researcher Motor Intelligence.
Total sales for the year rose 7.6% to 15.6 million.