OC 2013 Visitor Spending Rebounds to $9.6B
Friday, February 28, 2014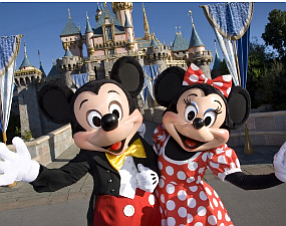 Visitors to Orange County spent $9.6 billion last year, up about 10% from a year earlier, according to the Anaheim/Orange County Visitor & Convention Bureau.
The figure reflects a full rebound in spending that surpasses the county's prerecession peak.
"2013 experienced continued strong growth in Orange County's overnight leisure visitors and spending, which helped to push total visitor sales to $9.6 billion countywide," said CIC Research Vice President Skip Hull.
Lodging and meals accounted for the two largest spending categories, each about 24% of the total. That was followed by amusement and attractions, accounting for 23%, while shopping was 19%.
Orange County drew 44.4 million visitors in 2013, up 1.4% from a year ago. International guests accounted for 8% of visitors.
The 2013 visitor breakdown:
• Southern California, 56%
• Northern California, 9%
• Rest of western U.S., 15%
• Southern U.S., 5%
• Midwest, 4%
• Northeastern U.S., 3%
• International, 8%
Anaheim, home to the Disneyland Resort, Honda Center and Angel Stadium, attracted 18.7 million of last year's visitors. Those visitors spent $5.8 billion, about 60% of the county's total.