Endologix Collapses on Guidance
Friday, February 28, 2014
Share this article: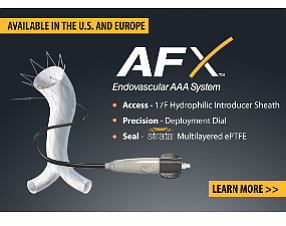 Shares of Irvine-based Endologix Inc. plunged today after it provided full-year financial guidance below Wall Street expectations.
Endologix, a maker of devices to repair aortic abdominal aneurysms, closed down 24% to a market value of $857 million.
The company said that it expected to post a 2014 adjusted loss of $2.5 million to $10.6 million. Analysts expect Endologix to break even this year.
Endologix expects its 2014 revenue to come in at $146 million to $152 million, below consensus estimates of $161.2 million.
The guidance followed the company's fourth-quarter results in which it posted a net loss of $3.4 million on revenue of $35.2 million.