Tiger Woods Foundation Exec Moves On
Thursday, February 27, 2014
Share this article: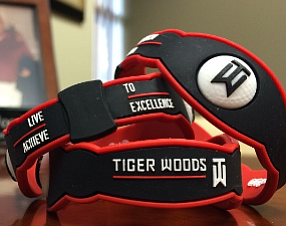 Greg McLaughlin is leaving his post as chief executive and president of the Tiger Woods Foundation in Irvine to take an executive leadership position with the PGA Tour in Ponte Vedra Beach, Fla.
McLaughlin during his 14-year tenure with the foundation, was the tournament director of the Nissan Open at Riviera and also ran the Honda Classic, Western Open, AT&T National, Deutsche Bank Championship and the World Challenge tournaments.
The foundation works through its Earl Woods Scholarship program and Tiger Woods Learning centers by helping underserved students in Orange County and elsewhere achieve their dreams of college and beyond. Nearly all of the students are the first members of their extended families to attend college. Many would otherwise lack the financial resources and guidance to flourish there.
McLaughlin said in a statement that he will remain involved with the foundation.