New Center for Commercialization of Research at UCI
Tuesday, February 25, 2014
Share this article: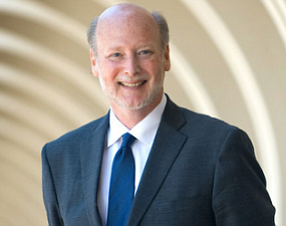 University of California, Irvine, has announced the establishment of its Institute for Innovation, the latest in the school's efforts to foster entrepreneurialism and technology development that will help create commercial applications for the school's research.
The new center is expected to incorporate UC Irvine's Office of Technology Alliances, which manages UC Irvine's patents, license agreements and inventions. The Office of Technology Alliances focuses on forging networks among faculty and industry leaders and helping commercialize the university's technology.
"Elite research universities act as engines of innovation and progress, not only by engaging in fundamental research but also by helping students and faculty transform discoveries into practices and products that benefit society," said Provost and Executive Vice Chancellor Howard Gillman. "Making this a more strategic focus is especially vital for [UC Irvine], given that we're located in a region known for its entrepreneurial spirit. It will also enhance our ability to attract and retain outstanding faculty and students."
A $5 million endowment from the Beall Family Foundation provided the initial funding for the Institute for Innovation.
The foundation has made other gifts to UCI, which is home to the Beall Center for Innovation and Entrepreneurship in the Paul Merage School of Business.
Donald Beall, the foundation's benefactor, is former chief executive and current chairman emeritus of Rockwell.