Volcom, Electric Improvements in Second Half of 2013
Friday, February 21, 2014
Share this article: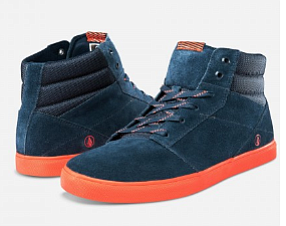 The parent of Costa Mesa-based apparel maker Volcom Inc. and San Clemente accessories company Electric said Friday that both brands have shown signs of improvement in the second half of last year as new strategic initiatives took hold.
Volcom and Electric are part of Paris-based Kering, which also owns Puma, Gucci, Bottega Veneta and Saint Laurent among other brands.
Volcom and Electric had combined revenue of $336.75 million, based on current exchange rates, down 2.3% in constant currency. Volcom sales make up the bulk of that total.
Kering attributed the decline to a tough operating environment for the action sports industry along with changes among the two companies' retail network.
Operating income for the two brands totaled $11.68 million, down by double digits.
Despite the overall decline for the year for Volcom and Electric, sales improved in the second half of last year to rise 1.5% in constant currency.
Kering doesn't break out individual sales information for Volcom and Electric, but said Volcom sales were off 1.4% in constant currency for the year. Sales for the brand did begin to rise in the second half.
Volcom product categories outside its core apparel, such as its new footwear line and accessories, accounted for 17% of the company's 2013 sales and showed steady growth. Volcom also has 47 company-owned stores.
Electric focused on trimming back its apparel offerings in favor of accessories such as watches, sunglasses and snow goggles. Accessories rose to 82.6% of its sales last year.