NB Activist Firm Names Slate for A&F Board
Thursday, February 20, 2014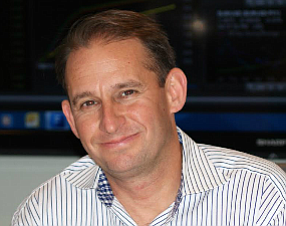 Newport Beach-based activist investor Engaged Capital LLC has nominated five candidates for the board of Abercrombie & Fitch Co.
Engaged Capital has a 0.5% stake in the New Albany, Ohio-based retailer.
The group of five nominees includes Engaged Capital's chief investment officer, Glenn Welling.
Welling served as managing director at San Diego-based activist fund Relational Investors LLC prior to founding Engaged in 2012. He also has held executive roles at Credit Suisse Group AG and Holt Value Associates LP.
The four other candidates are longtime executives in retail industries.
Michael Kramer served as chief operating officer of J.C. Penney Company Inc. and chief financial officer of Apple Retail for Apple Inc. He currently is a partner of Spin Concepts Inc., which operates its Neapolitan Pizza restaurant chains in Missouri and Kansas, and recently began opening stores in Orange County.
Diane Neal, former chief executive of Bath & Body Works LLC, currently serves on the board of Fossil Group Inc. She also served in executive roles at Gap Inc. and Target Corp.
Robert Huth, former chief executive of David's Bridal Inc., also was nominated to the Abercrombie & Fitch board. Huth's other experiences include a chief financial and administrative officer role at Melville Corp., now known as CVS Caremark Corp.
Alexander Brick is a senior adviser to the London-based investment firm Lewis Trust Group, which owns retail chain River Island that operates 300 stores globally. Brick is former chief executive of Specialty Retail Group, a U.K.-based menswear retailer.
Engaged Capital in recent years has been working with the management and board of Abercrombie & Fitch to cut operating costs and encourage board independence.
The retailer recently added three independent directors to its now-12-member board and separated its chief executive and chairman roles.
The board still has its incumbent directors, and the addition of the five candidates "can only increase the objectivity and independence of the board," Welling said in a statement.