BJ's Set for New Menu Rollout
Thursday, February 20, 2014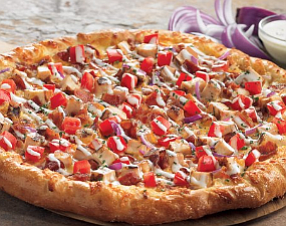 Huntington Beach-based BJ's Restaurants Inc. is set to launch a new menu next week.
It's part of a larger plan that Chief Executive and President Greg Trojan said has the company focused on "affordability, food quality and innovation, speed and branding."
An option to order from any mobile device will be introduced in the second half of the year.
The new menu and ordering options announced Wednesday, along with the company's fourth-quarter results, comes after a tough fourth quarter for BJ's and other restaurant operators and retailers that saw slower traffic and more promotions.
BJ's fourth-quarter same-store sales were off 2.7%.
The company saw its revenue rise 8.1% to $199.8 million.
It posted an adjusted profit of $1.7 million for the quarter.
"As indicated when we announced preliminary fourth-quarter results last month, our results reflect macro-economic trends, promotional activities we implemented to address the challenging business environment, and the impact of weather on certain of our markets," Trojan said.
BJ's saw revenue up 9.4% in 2013 to $775.1 million and an adjusted profit of $24.6 million.
The restaurant operator opened 17 stores last year and saw comparable sales down 1.1%.
The company did not provide guidance for the current quarter.
Analysts expect net income of $6.64 million and $209.67 million in revenue.
BJ's shares slumped about 10% in afternoon trading Thursday to a market value of $734.47 million.