Hyundai Vice Chair to Visit Local HQ
Tuesday, February 18, 2014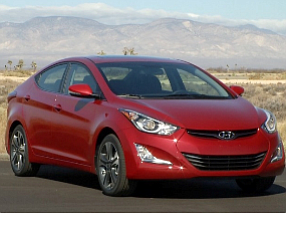 The vice chair of Fountain Valley-based Hyundai Motor America Inc.'s parent in South Korea is expected to make a local visit to the automaker.
A spokesperson for Hyundai Motor America, part of Hyundai Motor Co., confirmed Vice Chairman Eui-Sun Chung will be visiting the company's facilities this week.
South Korean news outlet Yonhap News Agency reported that Chung will visit Hyundai's recently completed Fountain Valley headquarters along with its production facility in Alabama in a trip focused on boosting the automaker's sales.
A Hyundai Motor America spokesperson declined to elaborate on Chung's visit, saying it was focused on internal matters.
Former Hyundai Motor America chief John Krafcik was replaced with David Zuchowski at the start of the year, prompting industry chatter that the CEO switch was related to a slowdown on its pace of sales increases.
Hyundai ended last year with U.S. sales up 2.5% to 720,783 vehicles, its fourth record year in a row.
The automaker still saw U.S. market share fall to 4.6% amid strong sales industrywide. That was down from Hyundai's 2011 peak of 5.1%.