Fox Head Names CEO
Tuesday, February 18, 2014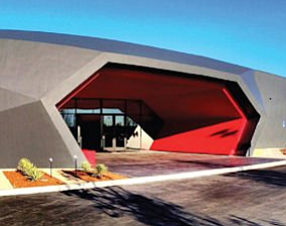 Irvine-based Fox Head Inc. tapped a former executive at DC Shoes for the top spot at the motocross apparel maker.
Nick Adcock, who has been serving as a nonexecutive Fox Head board member since 2010, was named chief executive of the company.
Fox Head makes apparel, shoes and accessories targeted to fans of motocross, BMX and other sports.
Adcock replaces Pete Fox, who resigned, according to a company press release.
Adcock is a former global president of DC Shoes, part of Huntington Beach-based Quiksilver Inc.
Fox Head also has offices in Barcelona, Spain, and Morgan Hill, where the company was previously headquartered until its move to an office campus at 16752 Armstrong Ave. in 2012.
The company has estimated annual sales of $200 million.