Hyundai Capital to Move 85 Jobs from OC
Friday, February 14, 2014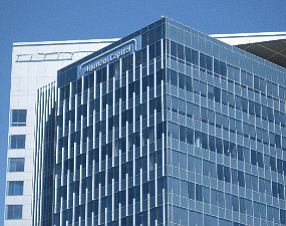 Irvine-based Hyundai Capital America Inc. is transferring about 85 jobs from Orange County to its existing operations in Atlanta and Dallas while looking to make room for future growth here.
Hyundai Capital is part of the South Korean Hyundai Motor Group, which operates in the U.S. through automakers Hyundai Motor America Inc. in Fountain Valley and Kia Motors America Inc. in Irvine.
Hyundai Capital primarily supports the financial-services needs of the two auto brands in the U.S. Its relocation efforts are primarily aimed at improving customer service and operations efficiency, according to Hyundai Motor spokesperson Chris Hosford.
About 40 employees in Hyundai Capital's servicing support team are set to move to Atlanta by the end of next month. About 32 workers in the company's bankruptcy and recovery department, along with a dozen or so workers in the remarketing team, are moving to Dallas, with a completion date expected in June.
"All of the [affected] employees were offered relocation packages if they met certain performance criteria," Hosford said. "Not everybody is going to make the choice to move. So each of the employees who chose not to relocate was encouraged to apply to other open positions at Hyundai Capital."
Hyundai Capital has about 560 employees across its offices in Irvine and Fountain Valley, where Hyundai Motor recently completed its new $200 million headquarters building.
Hyundai Capital hired about 150 workers last year in Orange County and is expecting additional hires this year, Hosford said.