Masimo's Q4 Profit in Line, Misses on Revenue
Thursday, February 13, 2014
Share this article: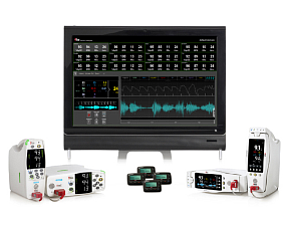 Irvine-based medical device maker Masimo Corp. today posted a fourth-quarter profit in line with Wall Street, while revenue missed expectations.
Masimo makes patient monitoring devices that measure things such as oxygen and hemoglobin.
The company posted a profit before charges of $17.9 million, which is what analysts expected.
Masimo's net income totaled $9.3 million, down 38% from a year earlier.
Fourth-quarter revenue rose 8% to $142.4 million. Wall Street analysts expected Masimo to have $145.2 million in revenue during the quarter.
Masimo also gave full-year guidance for 2014. It said it could expect a profit of $65.3 million to $74 million on total revenue of $578 million to $598 million.
Analysts expect Masimo to have full-year profit of $67.7 million on revenue of $581.5 million.
The company's shares were flat in after-hours trading Thursday to a market value of $1.65 billion.