Local VCs Back Margolis' Healthcare Company
Thursday, February 13, 2014
Share this article: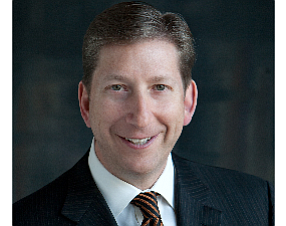 A couple of Orange County venture capital firms participated in a $22.1 million funding round for Welltok Inc., a healthcare software company in Denver.
Corona del Mar-based Miramar Venture Partners and Okapi Venture Capital in Laguna Beach are returning investors in Welltok, whose latest round was led by Menlo Park-based New Enterprise Associates Inc.
Other investors included Emergence Capital Partners in San Mateo and InterWest Partners in Menlo Park.
Venture arms of Armonk, N.Y.-based IBM Corp. and Qualcomm Inc. in San Diego also were part of the group.
Welltok provides software and applications that are designed to help health systems manage their programs, as well as connect with and reward their members.
The company is headed by Chief Executive Jeff Margolis, a local healthcare industry veteran who keeps an office in Newport Beach, where he founded TriZetto Group Inc. in 1997. The company was sold to New York-based private equity firm Apax Partner Inc. in a $1.4 billion deal in 2008. Margolis joined Welltok in 2010 as chairman and took on the additional role of chief executive last year.