Ingram Micro Has Record Year, Announces Restructuring
Thursday, February 13, 2014
Share this article: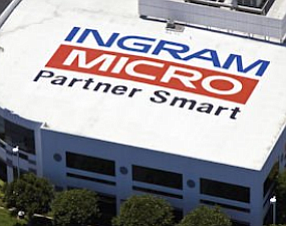 Santa Ana-based Ingram Micro Inc. on Thursday reported fourth-quarter revenue and adjusted profits that beat Wall Street expectations and announced a global restructuring that will be implemented through the first half of the year.
The company expects a reorganization to include an unspecified number of layoffs, with related costs expected to total between $80 million and $100 million. Savings from the layoffs and other moves are expected to be realized starting in the second half of the year and into 2015.
The initiative was launched a few weeks ago, and Ingram hasn't indicated how many employees will be affected and the implications to its substantial local operation.
"We're still in the midst of working through the details and identifying what layers of bureaucracy we can eliminate," said spokesperson Danny Chung.
Ingram Micro is the world's largest distributor of computers, software and other technology products with sprawling operations around the globe. It employs about 875 locally and 15,500 companywide.
The company, which operates under razor-thin margins, posted record revenue of $11.8 billion in the recently ended quarter, up 4% compared to year earlier.
Analysts had forecast sales of about $11.53 billion.
Net income topped $139 million, up 20.8% from a year ago and beating Wall Street estimates of $120.4 million.
The strong quarterly performance was boosted by the holiday shopping season, when the company diversifies distribution into toys, household items and other products, as well last year's acquisition of Indianapolis-based wholesale distributor BrightPoint Inc.
BrightPoint, which competes for the title of the world's largest wireless device distributor, boosted sales by $1 billion and net income by nearly $17 million.
Ingram in the December quarter posted sales gains in all four operating regions.
Sales in North America were up less than 1% to $4.46 billion from a year ago.
The Latin America region topped $681.5 million, up 13%.
Asia Pacific saw sales increase by 1.7% to $2.22 billion.
Europe reported sales of $3.31 billion, up 7.4% from a year ago.
Ingram said it hit its operating profitability goals in Australia, which improved by more than $12 million compared to the operating loss the region had a year ago.
Ingram has been on a multiyear campaign to regain profitability and customers in Australia following a major operational glitch more than three years ago. Problems with a new electronic logistics system there first surfaced in early 2011, causing Ingram Micro to miss Wall Street profit targets in the first quarter of the year and hampering earnings since then.
For the year, Ingram posted record revenue of $42.55 billion, up 12.4% from 2012.
Net income topped $371.1 million, up $18.5%.