3 OC Architects to College of Fellows
Thursday, February 13, 2014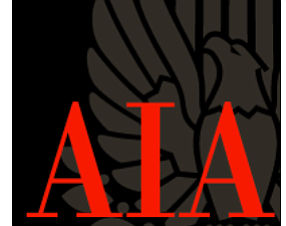 Three Orange County-based architects have been named to the American Institute of Architects' College of Fellows.
The fellowships are one of the highest honors the AIA can present to a member, recognizing "contributions to architecture and to society."
The OC inductees are: Wendy Rogers, principal at LPA Inc. in Irvine; Annette Wiley, founder of Wiley Architects in Newport Beach; and Ernesto Vasquez, chief executive of MVE Institutional in Santa Ana.
"Wendy is a gifted design professional who has not only reshaped our firm but has also demonstrated the power of sustainability in creating great places and spaces in K-12 facilities for an entire region," said Dan Heinfeld, LPA's president. "She will be a credit to the College, as she has been to the Institute and to our entire profession."
Wiley formed her own architectural practice in 2012 after nearly 20 years as a partner of Bauer and Wiley Architects in Newport Beach.
"To be elevated to the College of the Fellows of the American Institute of Architects is a great honor and I'm deeply appreciative of the recognition for design excellence for my work here in Orange County over the past 25 years," she said. "I'm fortunate to have had great clients with vision who have partnered with us on projects like the Ocean Institute, The Camp and the Orange County Museum of Art. My current, exciting, and challenging projects are new prototypes for residential living and alternative workplace designs and I look forward to their meaningful contribution to Orange County's urban experience."
Ernesto Vasquez, chairman and chief executive of MVE Institutional in Santa Ana, was also among some 3,000 architects—less than 4% AIA members—who have been recognized since the fellowship's inception in 1952.
Vasquez was previously a partner at MVE & Partners in Irvine until 2013, and also served as the president of then-affiliate MVE Institutional since its inception in 2003.
Others honors MVE Institutional has received during his tenure included: the Gold Nugget Grand Award for Best International Project for United Arab Emirates University Student and Faculty Housing in Abu Dhabi, UAE; Pillars of the Industry Awards Finalist for Best Student Housing Community for University of California, San Diego's The Village at Torrey Pines West in San Diego from National Association of Home Builders; and Professional Design Award of Honor for the Oxnard College Performing Arts Center in Oxnard awarded by Community College Facility Coalition.