Preferred Hotel Names Lindsey CEO
Wednesday, February 12, 2014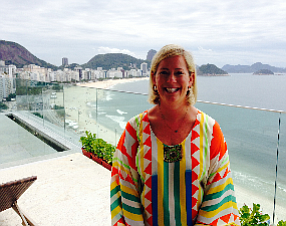 Preferred Hotel Group said Wednesday it promoted Lindsey Ueberroth to chief executive officer.
Preferred, with executive offices in Newport Beach, provides marketing, sales and operational services to some 650 independent hotels in the U.S. and 84 other countries.
Lindsey succeeds her father, John Ueberroth, who will remain with the company as chairman.
Other family members involved with the company include John's wife Gail, who serves as vice chair and chief marketing officer, along with their son Casey, who is senior vice president of marketing.
Lindsey has been with the company since 2004 and in 2010 was named president, a title she retains.
See Monday's Business Journal for a closer look at the company.