Broadcom Debuts LTE Chip
Wednesday, February 12, 2014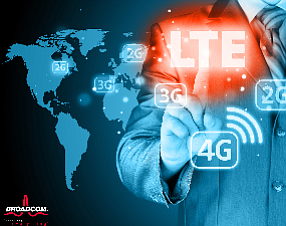 Irvine-based Broadcom Corp. on Tuesday announced its first system-on-a-chip geared for the latest generation of smart phones and other mobile devices, commonly referred to as LTE, or Long-Term Evolution.
The company is targeting original equipment manufacturers of LTE-enabled smartphones that cost under $300, a growing segment Broadcom has pegged for growth in the coming years.
The chips—which feature 5G Wi-Fi, Bluetooth, GPS and near field communication applications—mark Broadcom's official entry in the LTE market, which is dominated by San Diego rival Qualcomm Corp.
Broadcom's new chips are in production and have been validated on more than 40 networks and 20 countries.
Investors shrugged off the news, as Broadcom shares were up less than 1% at the end of the trading session Tuesday, with a market value of about $17.89 billion.