American Institute of Architects Honors Vasquez
Tuesday, February 11, 2014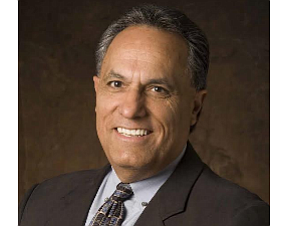 Ernesto Vasquez, chairman and chief executive of MVE Institutional in Santa Ana, was named to the American Institute of Architects' College of Fellows.
The fellowship, one of the highest honors the AIA can present to a member, recognizes the achievements of architects as individuals as well as their "contributions to architecture and to society."
Vasquez joined some 3,000 architects—less than 4% AIA members—who have been recognized since the fellowship's inception in 1952.
"The AIA awards Fellowship to the architects that possess the rare combination of design ability, management expertise, and the desire to mentor: individuals that have proven to reach beyond the norm and better their communities," Jeffrey Gill, executive director of AIA Orange County, said in a news release. "I can't think of a more deserving individual than Ernesto Vasquez.
Vasquez was previously a partner at MVE & Partners in Irvine until 2013, and also served as the president of then-affiliate MVE Institutional since its inception in 2003.
Others honors MVE Institutional has received during his tenure included: the Gold Nugget Grand Award for Best International Project for United Arab Emirates University Student and Faculty Housing in Abu Dhabi, UAE; Pillars of the Industry Awards Finalist for Best Student Housing Community for University of California, San Diego's The Village at Torrey Pines West in San Diego from National Association of Home Builders; and Professional Design Award of Honor for the Oxnard College Performing Arts Center in Oxnard awarded by Community College Facility Coalition.