NB Investor Buys Golf Club in Oklahoma City
Monday, February 10, 2014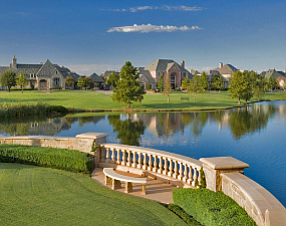 Concert Golf Partners, a Newport Beach-based golf club owner and operator, has acquired Gaillardia Country Club in Oklahoma City by paying off its debts to a couple of banks.
Gaillardia, which was originally developed for $59 million, is part of a 600-acre residential community and includes an 18-hole spread and a 55,000-square-foot clubhouse.
The club's previous owner, Arkansas-based private equity firm Herrington Group, defaulted on its loans to Bank of the Ozarks in Little Rock, Ark., and Oklahoma City-based First Liberty Bank, which began foreclosure proceedings in June.
Concert Golf in August purchased Herrington's $6.8 million loan from Bank of the Ozarks. It followed with a recent buy of a $1.5 million loan from First Liberty Bank.
Terms of the all-cash deal, including any potential discounts, weren't disclosed.
The latest acquisition is the eighth by Concert Golf over the past two years. The firm's other holdings include Legacy Club at Alaqua Lakes in Orlando and Country Club at Woodmore in Washington, D.C.
Concert Golf, which was founded in 2010 by Peter Nanula, is an affiliate of Freestone Capital Management, a Seattle-based wealth management firm that manages about $2.7 billion in assets. Nanula, chairman at Concert Golf, serves as a managing director at Freestone. He also ran Arnold Palmer Golf Management for several years in the 1990s before selling the firm in 2000.