Kia's Sprague to EVP Sales, Marketing
Monday, February 10, 2014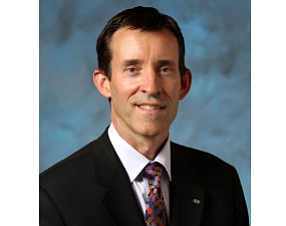 Irvine-based Kia Motors America Inc. said it named Michael Sprague executive vice president of sales and marketing, a new position at the automaker.
He will oversee sales, marketing and retail development for the Irvine-based auto brand.
Sprague previously held the title of executive vice president of marketing and communications.
The new position was created after Tom Loveless, executive vice president of sales, parted ways with the automaker.
Kia also said it named Adam Perlow vice president of sales operations, reporting to Sprague. Perlow previously served as eastern region executive director at the automaker.
Forbes included Sprague in its list of the 10 most influential chief marketing officers last year.
He helped the automaker launch some 16 new or redesigned Kia vehicles since joining Kia in 2008. The raft of vehicle launches is credited with helping drive the automaker's record-breaking sales in recent years, although Kia ended 2013 with vehicle sales down about 4% from a year earlier to 535,179.