Mixed Q4 for Blizzard
Thursday, February 6, 2014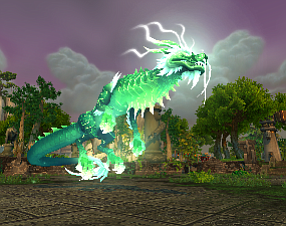 Irvine-based video game maker Blizzard Entertainment Inc. on Thursday reported mixed results in the fourth quarter as sales dipped and operating profits rose.
Blizzard, a unit of Santa Monica-based Activision Blizzard Inc., posted revenue of $287 million in the recently ended quarter, down 7% from a year earlier.
The company reported an operating profit of $93 million, up 6% from a year ago.
Online subscriptions, Blizzard's largest source of revenue derived from its World of Warcraft franchise, decreased 30.5% from a year ago to $198 million as more players opted for other entertainment options.
It's common for Blizzard to lose subscribers during long breaks between game releases, a strategy it aims to change in the coming years with faster development and quicker market releases.
Warcraft subscriptions have dropped by more than 2.4 million in the last two years.
The company ended 2013 with about 7.8 million WoW subscribers, who pay about $40 for the game and $15 a month to play it online. It remains the No. 1 multiplayer role playing game in the world, a genre Blizzard created a decade ago.
Its StarCraft II: Heart of the Swarm ended 2013 as the top selling PC game in North America.
For the year Blizzard recorded sales $1.12 billion, down 30.1% from 2012. Operating income fell 47.5% to $376 million.
The company has a big year of releases planned in 2014 with the upcoming debut of its first free-to-play title Hearthstone: Heroes of Warcraft, a card game, and an expansion set for its wildly successful Diablo III title. The company's other free-to-play game Heroes of the Storm also is in the pipeline.
Activision Blizzard drove the company's overall gains in the recently ended quarter, posting revenue and adjusted profits that beat Wall Street expectations.
The company posted sales of $2.27 billion and record adjusted profits of $621 million.
Activision provided a revenue target of $885 million for the first quarter, better than analyst forecasts of $678.9 million. Adjusted profits are projected at $65.2 million, below estimates of $76.4 million.
Investors sent Activision share up 7.8% in afterhours trading to a market value of $11.94 billion.