Amazon in Deal for OC Game Maker
Thursday, February 6, 2014
Share this article: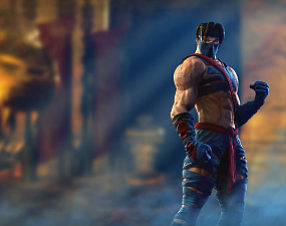 Amazon.com Inc. has boosted its presence in Orange County with the acquisition of Irvine-based video game maker Double Helix Games.
The world's largest online retailer is expected to retain all 75 employees and maintain the company's operation and support ongoing development of future titles, according to press reports.
"Amazon has acquired Double Helix as part of our ongoing commitment to build innovative games for customers," the company said in statement emailed to the Business Journal.
Financial terms of the deal were not disclosed.
Amazon has quietly built its presence in Orange County the last few years. Irvine appears to be a sales hub for its Amazon Web Services. The unit is the linchpin in its effort to boost sales of proprietary cloud storage services to big corporate customers.
Amazon Game Studios unit, which has operations in here as well as Seattle and San Francisco, released its first social game a year later dubbed Living Classics, a free-to-play title that features a family of foxes that navigate the fantasy worlds of classic books, such as King Arthur and The Wizard of Oz.
The Business Journal in 2012 reported that Amazon's a2z Development Center Inc.—a unit that was instrumental in rolling out the Amazon Appstore for Android—renewed a lease for its headquarters at 40 Pacifica, adding 80,000 square feet at the 15-story building.