Mitsubishi Names New CEO
Wednesday, February 5, 2014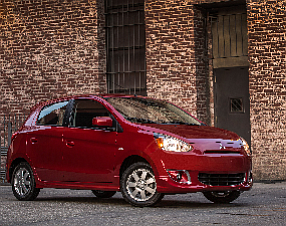 The parent of Cypress-based Mitsubishi Motors North America Inc. said Wednesday it appointed a long-time executive in its Tokyo headquarters as president and chief executive of the local automaker.
Ryujiro Kobashi's new position is effective March 1. He succeeds Yoichi Yokozawa, who had held the titles since 2011.
Kobashi previously served as corporate general manager of the North America office at Mitsubishi Motors Corp.'s headquarters in Tokyo, where he oversaw operations for the U.S., Canada and Mexico.
The automaker said Yokozawa will remain with the company, returning to Japan to work in its corporate planning office.
Mitsubishi Motors North America has slowly been recovering from an extended sales slump over the past couple years that it attributed to the discontinuation of several of its models.
Its parent sent one of its long-time executives at headquarters to oversee North American Operations in late 2012, when it named Gayu Uesugi chairman of the unit. It was the first time since 2007 the company had filled the chairman's job.
Mitsubishi Motors North America saw sales up 4.5% to 4,867 vehicles in January, when it had a share of less than 1% of the U.S. market.