Costa Mesa Firm Headed to Utah
Tuesday, December 30, 2014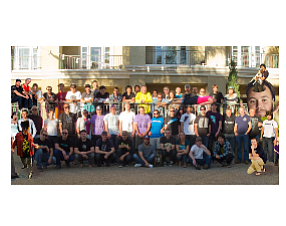 Armada Skis Inc. is moving its headquarters from Costa Mesa to Park City, according to the Utah governor's Office of Economic Development.
Armada employs about 60 people who design, market and distribute alpine ski equipment, apparel and accessories to more than 40 countries.
Its $500,000 Utah facility will house a research and development center, warehousing, distribution and a showroom, according to the company.
"Armada is excited about relocating to Utah," Chief Executive Erik Snyder said in a statement. "The combination of Utah's business environment and abundance of world-class skiing make Summit County the ideal home for Armada's future."
The privately held company was founded in 2002 by a group of professional skiers—the late J.P. Auclair, Jean-François Cusson, Julien Regnier, and Boyd Easley—and photographer Chris O'Connell. Auclair died during an avalanche while skiing in September in Chilean Patagonia.
The Office of Economic Development said it plans to give Armada a tax credit of $354,919 redeemable over the next eight years, or roughly 20% of the company's $1.78 million estimated Utah state taxes for the period.