Wells Fargo Names Irvine Exec SoCal President
Monday, December 29, 2014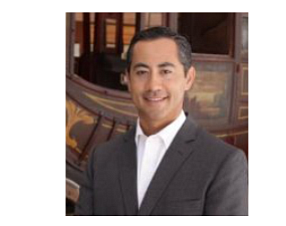 Wells Fargo has named Ben Alvarado president of its Southern California region in a restructuring.
Alvarado, who will continue to be based in the bank's Irvine office, will oversee operations in Orange, Imperial and San Diego counties, where the bank has 232 retail locations and more than 3,600 employees.
He previously was region president for the OC and Inland Empire markets, overseeing 121 retail locations and 1,900 employees.
Wells Fargo also named David DiCristofaro president for the Greater Los Angeles region. DiCristofaro and Alvarado succeed John Sotoodeh, who led the combined markets, which were previously called the Southern California Region.
Sotoodeh was recently named regional executive for the Southwest region, comprising Texas, New Mexico and Arkansas.
Wells Fargo is the largest bank with operations in Orange County by deposit size. The San Francisco-based banking company had $19 billion in OC deposits as of June 30. Wells Fargo has 105 local offices and more than 5,000 employees here.