PE Firm Invests in Apparel Company
Tuesday, December 23, 2014
Share this article: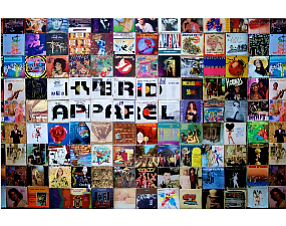 Private equity firm Altamont Capital Partners in Palo Alto said it's made a strategic investment in Cypress-based Hybrid Apparel. Terms of the deal were undisclosed.
The supplier of branded, licensed and private-label apparel will continue to function as an independent company led by founder and Chief Executive Jarrod Dogan.
The Fox family of Irvine-based Fox Head Inc. was also identified as an investor. Altamont acquired a majority stake in the motocross equipment, apparel and accessory brand earlier this month, for an estimated $200 million. Hybrid Apparel was among the shareholders in that deal.
The investment will bolster Hybrid's growth prospects, and allow Fox to benefit from Hybrid's product development, according to the private equity firm.
"We are thrilled for the opportunity to help Hybrid reach its full potential, and to apply their expertise in helping Fox to accelerate product innovation, optimize the supply chain and take Fox customer service to a new level of performance," said Scott Olivet, a partner at Altamont who is serving as an interim chief executive at Fox.