Wet Seal Revises Loan Terms With BofA
Friday, December 19, 2014
Share this article: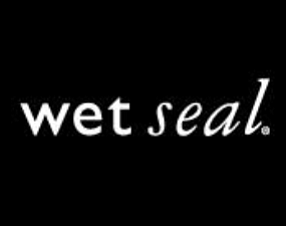 Wet Seal Inc. said it amended its loan terms with Bank of America N.A. and will now provide reports on the value of its assets to the lender on a weekly basis instead of once a month as previously agreed.
The Foothill Ranch-based retailer also agreed to "provide cash collateral for its outstanding letters of credit, [and enable] daily transfer of deposits from the company's deposit accounts to [Bank of America's deposit account]."
The retailer also announced that Lesli Gilbert, its executive vice president of stores and operations, will resign from her position, effective Jan. 2.
Wet Seal, which operates 528 stores in 47 states and Puerto Rico, recently said it might "seek a restructuring or other relief under the provisions of the U.S. Bankruptcy Code" if it can't address its immediate liquidity needs. Its stock traded at 7 cents this week and a market value of $4.5 million. That's down from $2.50 per share and a market value of about $213.6 million a year ago.