Mitsubishi Recalls SUVs
Tuesday, December 16, 2014
Share this article: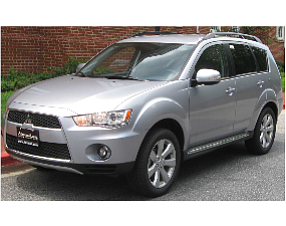 Mitsubishi Motors North America Inc. is voluntarily recalling 54,779 Outlander Sport vehicles due to seat belt issues, according to the National Highway Traffic Safety Administration.
The recall affects model years 2013 to 2015. The Outlander Sport is the Cypress-based automaker's best-selling model.
Lap-end attachment fasteners for vehicles' front passenger seat belts may become loose or detached and fail to properly restrain passengers in the event of a crash.
There had been no reported crashes or injuries linked to the recall, according to Mitsubishi.