British Columbia Travel Promo Uses Oculus Rift
Thursday, December 11, 2014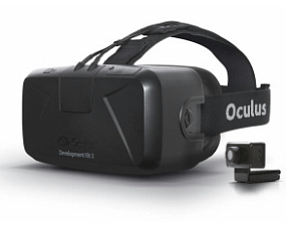 Count British Columbia's tourism agency as the latest enterprise to utilize the breakthrough virtual reality headset Oculus Rift developed by Irvine-based startup Oculus VR Inc.
Destination British Columbia debuted its virtual reality content, dubbed "The Wild Within," this week for media and industry representatives in several U.S. cities.
The demo allows users to choose between two adventures: a boat ride that visits a family of sea lions or a mountain hike.
The headset, which will cost about $300 when it is released next year, has seen strong demand from several large companies trying to cut through the clutter of social media and marketing campaigns.
The Business Journal reported earlier this month that Swedish automaker Volvo Car Corp. used the Rift to showcase a new SUV model at the Los Angeles Auto Show and for a limited edition series of the same vehicle for VIP customers at a September event in Stockholm.
Some buyers purchased the $90,000 XC90 online without ever seeing the actual vehicle.
Marriott has used the Oculus headset to take viewers on virtual trips to a beach in Hawaii and atop a London high-rise building.
Samsung Electronics Co. this week became the first manufacturer to release a commercial virtual reality headset, although content on the Samsung Gear VR can only be displayed using an app running on the Note 4 smartphone made by the South Korea-based electronics giant.
Tokyo-based Sony Computer Entertainment Inc. also is developing a virtual reality system geared for gaming on the PS4 called Project Morpheus.
Oculus was acquired by Facebook Inc. for $2 billion in July.