Brandman to Accept Units from Free Program
Thursday, December 11, 2014
Share this article: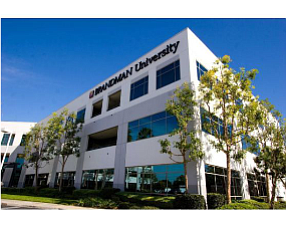 Brandman University in Irvine said it will accept a limited number of credits from a Washington, D.C.-based online education nonprofit that doesn't charge for its courses.
The deal with Saylor Academy lets students take up to seven online courses in business administration and computer science for up to 21 transfer credits to Brandman.
Students complete courses and pass final exams for $25 each, proctored by a third party provider for Saylor.
"Credits go directly into our bachelor's programs," said Stephanie Dement, senior manager community and corporate relations at Brandman. "Transfer credits earned at other schools may also count toward a degree."
She said these include traditional community college courses, for instance, as well as a transfer program with StraighterLine University in Baltimore, an online educator similar to Saylor.
StraighterLine charges $99 to register and $49 per course, according to its website.
Saylor was founded by Michael Saylor, chief executive of publicly traded software company MicroStrategy Inc., in Tyson's Corner, Va.